Creating a Masterpiece: Online Art Lessons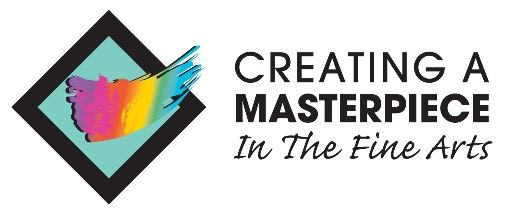 Finding a quality, affordable art class can be a challenge for a family. As a mother of a 6-year-old and 4-year-old who both love art, I was not able to find many options for local art programs that offered classes of various mediums. We learned about 
Creating a Masterpiece
, which was the answer to our dilemma!
We had the pleasure of reviewing the 
Creating a Masterpiece
Monthly Plan
. It is a fine arts program taught by Sharon Hofer, who offers detailed, step-by-step video lessons in various styles and art mediums. The program is suitable for children 4 years old through adulthood.
Components of the program
Creating a Masterpiece has seven different levels (Beginners, Levels 1-5, and Art History). Each level has around 8-9 projects. A beautiful thumbnail shows you a sample of what a finished sample project may look like. The lessons typically run for 45 minutes to one hour. Several of the projects are broken up into parts depending on the need for the art to dry prior to proceeding to the next step. It lists required and suggested materials. There are links to purchase the materials from a discount online art supply store. This makes is very convenient! The program includes so many medium choices as well!
Acrylic
Batik
Block printing
Conte crayon
Copper tooling
Glass mosaic
Ink
Oil painting
Oil pastel
Pencil/charcoal
Sculpture
Silk painting
Soft pastel
Watercolor
Wood burning
Our Experience
We like the detailed explanations. Sharon Hofer is the art teacher, so very little parent support is needed aside from helping prepare the materials and setting up the art space. We used our iPad to play the videos and we would play and pause the video as we went along. Sharon Hofer is very encouraging and we can see her expertise in art. She explains steps, materials, and offers suggestions for methods that would work well, or how to fix mistakes.  Sharon takes the children step-by-step starting with preparation, required materials, and she demonstrates the steps along with the learner. It is presented in a way as if she is right there with you in an art class. Ms. Hofer gives very simple, clear instructions that are easy to follow, regardless of artistic abilities and level. For children who are worried about their art not looking exactly like Sharon's example in the lesson, Ms. Hofer acknowledges that differences are fine and are actually encouraged. This eased my daughters who are concerned about their art not looking like the sample. They also like to add their own personal touch and we do not want to discourage their imagination or creativity.
The projects we tried during the month were from the Beginner Level. They created the:
Floral Medley
African Sunset
Peacock feathers
Floral Medley:
Here are a few images of my four-year-old using watercolors to paint the Floral Medley:
It is amazing to see my daughters' focus and sense of enjoyment when creating art. She was very proud of the colors of her flowers.
African Sunset:
Since the girls enjoyed using watercolors, they wanted to try the African Sunset as well, since it uses the same medium. This lesson used a neat technique of using a straw to "blow" the paint and create trees. Although my children's trees did not turn exactly like Ms. Hofer's, my daughters said they would keep trying. We like Ms. Hofer's positive attitude and reassurance so that when the kids' art does not turn out exactly how it was supposed to, they were not too discouraged.
Lessons in Charcoal: Sailing Adventure
My daughters used charcoal as a medium for the first time. They learned about details and shading in this lesson.

Sample artwork from other children:
Here are some examples of other young artists who produced beautiful pieces of work with Creating a Masterpiece: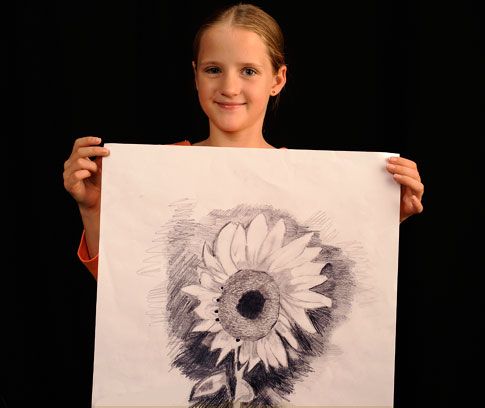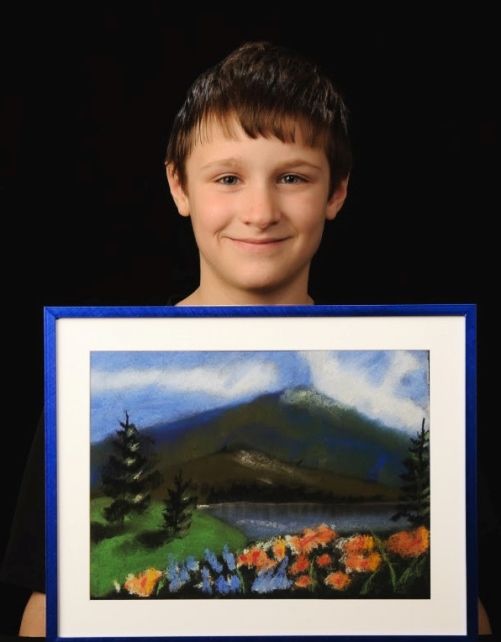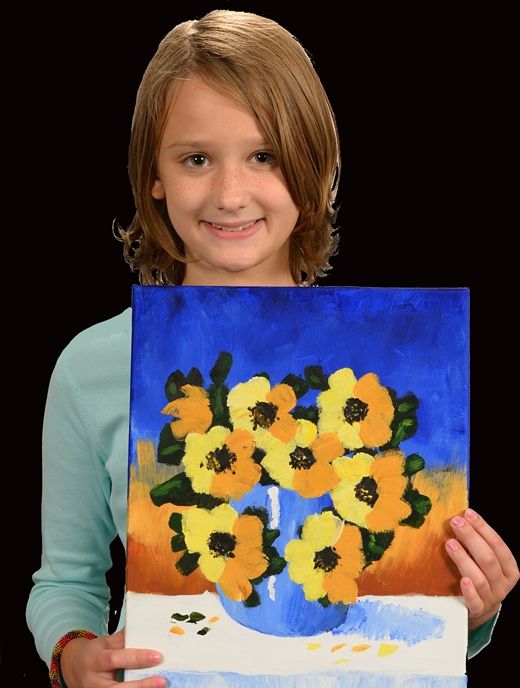 Learn more & Follow along
Facebook: 
https://www.facebook.com/createamasterpiece